Product Details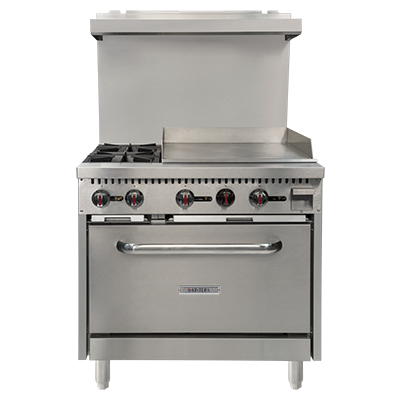 36" Natural Gas Range Oven w/ 2 Burners and Griddle
The 36" Gas Range Oven with Burners and Griddle gives a commercial kitchen a highly versatile workstation with a 24" griddle, two 12" burners, and a full-width oven. The side shield ensures food cooked on either surface doesn't accidentally spill over to the other side, while adjustable shelves within the oven offers chefs the ability to cook dishes in a variety of sizes.
Up to 5 Products can be Compared
You have reached the maximum number of items that are able to be compared. Would you like to go ahead and compare these 5 items?