Product Details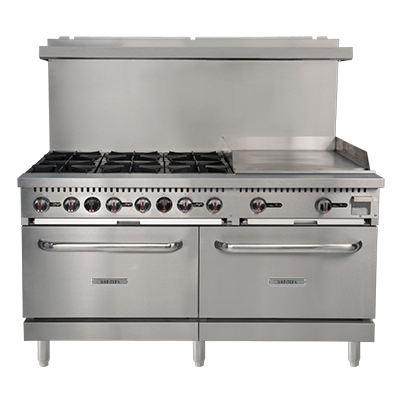 60" Natural Gas Dual Range Oven w/ 6 Burners and Griddle
The 60" Gas Range Oven with Burners and Griddle is a full sized, complete solution for the different cooking styles found in a kitchen. This essential piece of equipment is outfitted with a 24" griddle, six 12" burners and a full-sized oven that produces temperatures between 250°F and 550°F. A 2-foot backriser and shelf adds to its versatility.
Up to 5 Products can be Compared
You have reached the maximum number of items that are able to be compared. Would you like to go ahead and compare these 5 items?