Product Details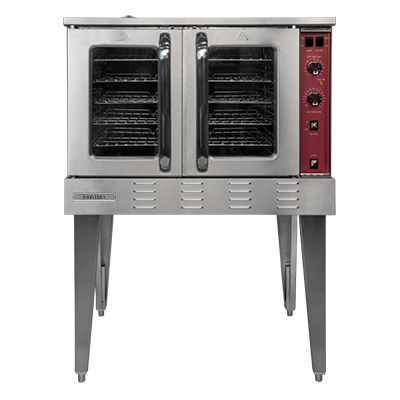 Full Size Single-Deck Gas Convection Oven
The Full Size Single-Deck Gas Convection Oven features double pane thermal glass windows on both doors, and a 10-position guide rack inside. The unit can achieve and maintain constant temperatures between 150°F and 550°F thanks to its 0.5 HP two-speed fan motor.
Up to 5 Products can be Compared
You have reached the maximum number of items that are able to be compared. Would you like to go ahead and compare these 5 items?