Product Details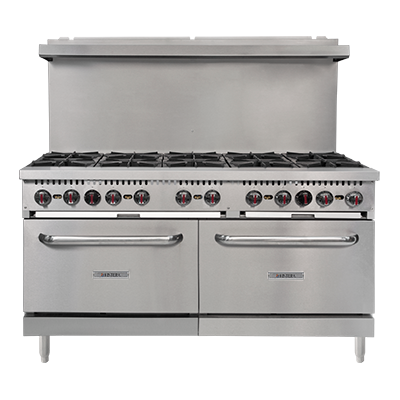 60" Natural Gas Dual Range Oven w/ 10 Burners
The full-sized 60" Gas Range and Oven gives you the most width to cook and bake. The oven with four adjustable and removable shelves accompanies ten 12" x 12" cast iron burners. A 2-foot backriser and shelf helps keep you organized and your cooking essentials close at hand.
Up to 5 Products can be Compared
You have reached the maximum number of items that are able to be compared. Would you like to go ahead and compare these 5 items?