Product Details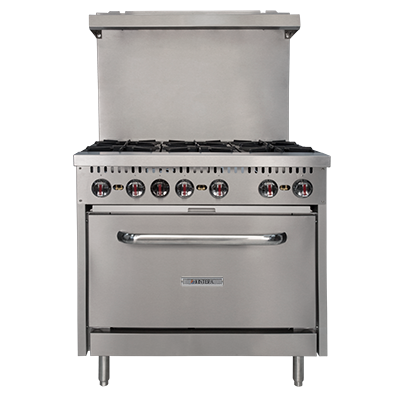 36" Natural Gas Range Oven w/ 6 Burners
The 36" Gas Range and Oven is equipped with six 12" burners with removable cast iron grates and a full-width oven. The compression spring door system on the oven opens and shuts reliably for effective cooking up to 550°F. Each burner has an adjustable pilot light to give chefs a versatile cooking area.
Up to 5 Products can be Compared
You have reached the maximum number of items that are able to be compared. Would you like to go ahead and compare these 5 items?