Product Details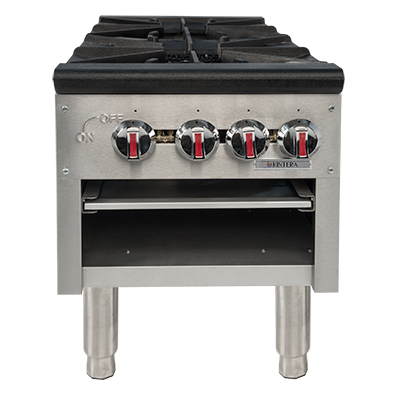 18" Stock Pot Gas Range, w/ 2 Burners, 4 Valves
The 18" Two Burner Stock Pot Gas Range doubles the output of the single unit with up to 160,000 BTUs across two burners. 8" adjustable legs ensure that the unit can fit into any space while accommodating the largest pots.
Up to 5 Products can be Compared
You have reached the maximum number of items that are able to be compared. Would you like to go ahead and compare these 5 items?