Product Details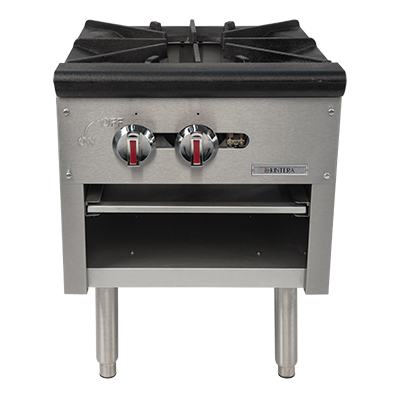 18" Stock Pot Gas Range, w/ 1 Burner, 2 Valves
The 18" Stock Pot Gas Range is ideal for fast, easy and effective heating of large pots and pans without taking up too much space. The single burner unit includes a removable crumb tray and standing pilot lights for instant ignition.
Up to 5 Products can be Compared
You have reached the maximum number of items that are able to be compared. Would you like to go ahead and compare these 5 items?